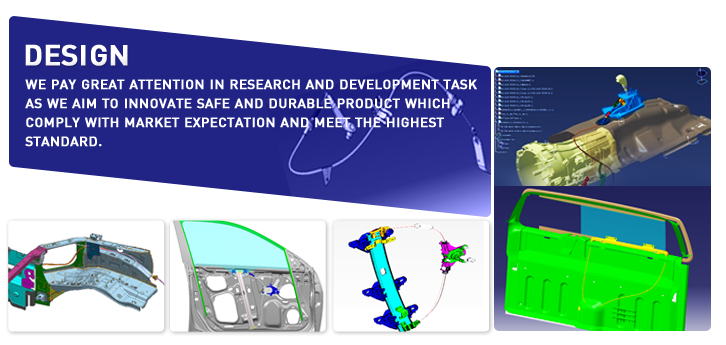 Research & Development

Research and development activity are secret to our success story in becoming the world class designer of control cable. We pay great attention in research and development task as we aim to innovate safe and durable product which meets the highest standard. Thus, our product would facilitate consumers in the maximum level.

Our skilled engineer team works closely with various groups, for example domestic and international research institutions, design engineers of many leading automobile manufacturers and major parts manufacturers. The innovation will flow into process of qualification test at our test lab which is the largest and most complete equipped in this region. Such endorsed TSC to be well-trusted among the automotive industry worldwide.